I worked with the technical director at Therefore to develop the Tomtom x10 series of in car satellite navigation products.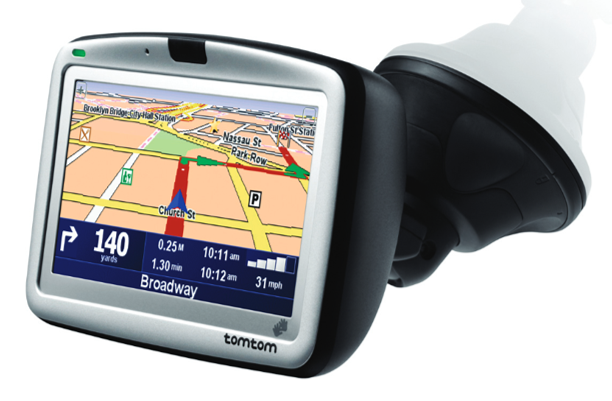 The higher end products included a 2.5in hard drive, which was a contributing factor in the final product form. The outer form was designed to be hand held, as with previous Tomtom designs, as the user often programs the route when not in the vehicle.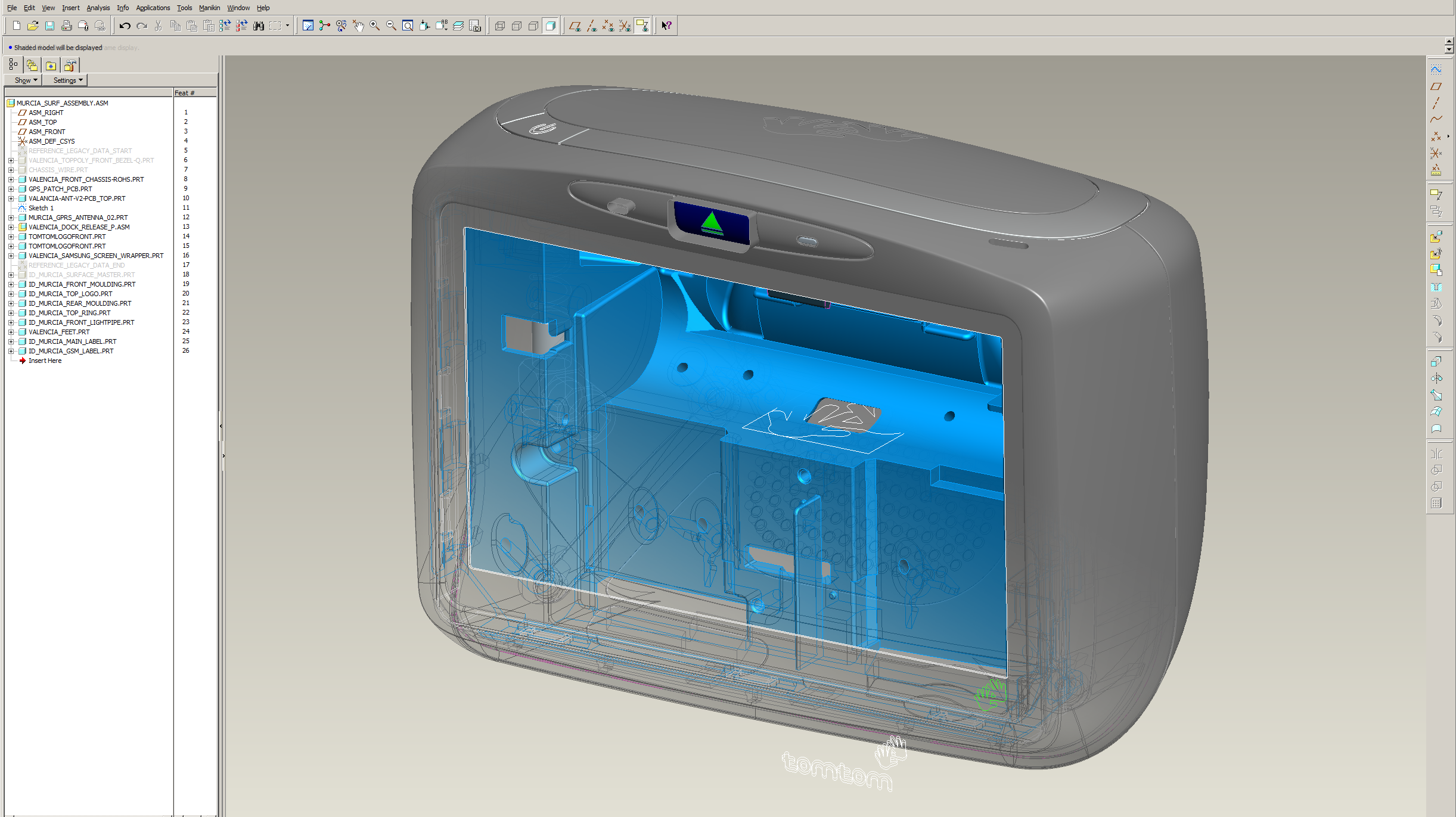 My involvement with the project started at the concept phase and continued right through until handing over final CAD files for further internal detailing.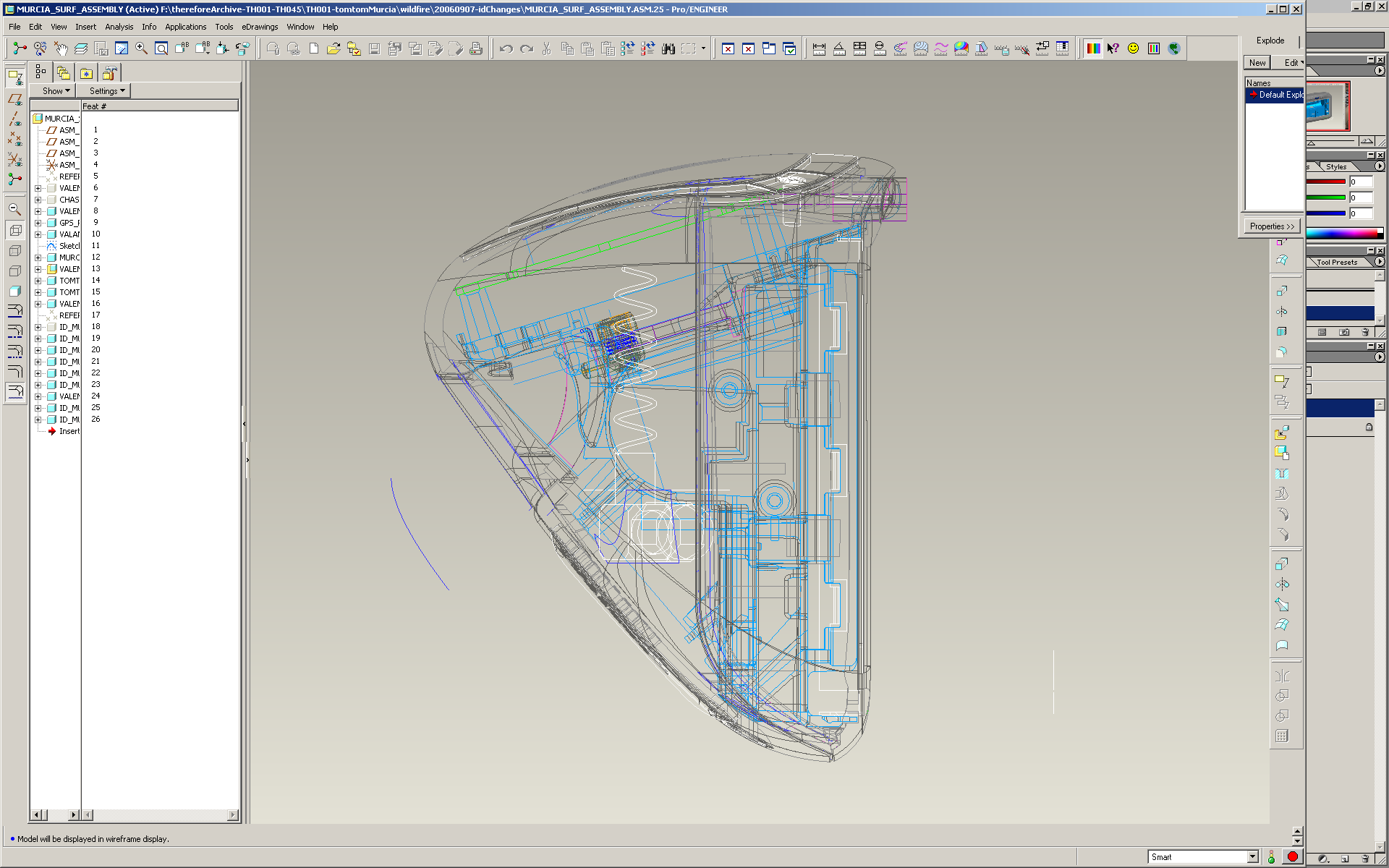 I developed the concept CAD models for physical evaluation via SLA models, refinement then final models that were used for tooling. The final models had some further detailing completed by the mechanical engineers at Tomtom.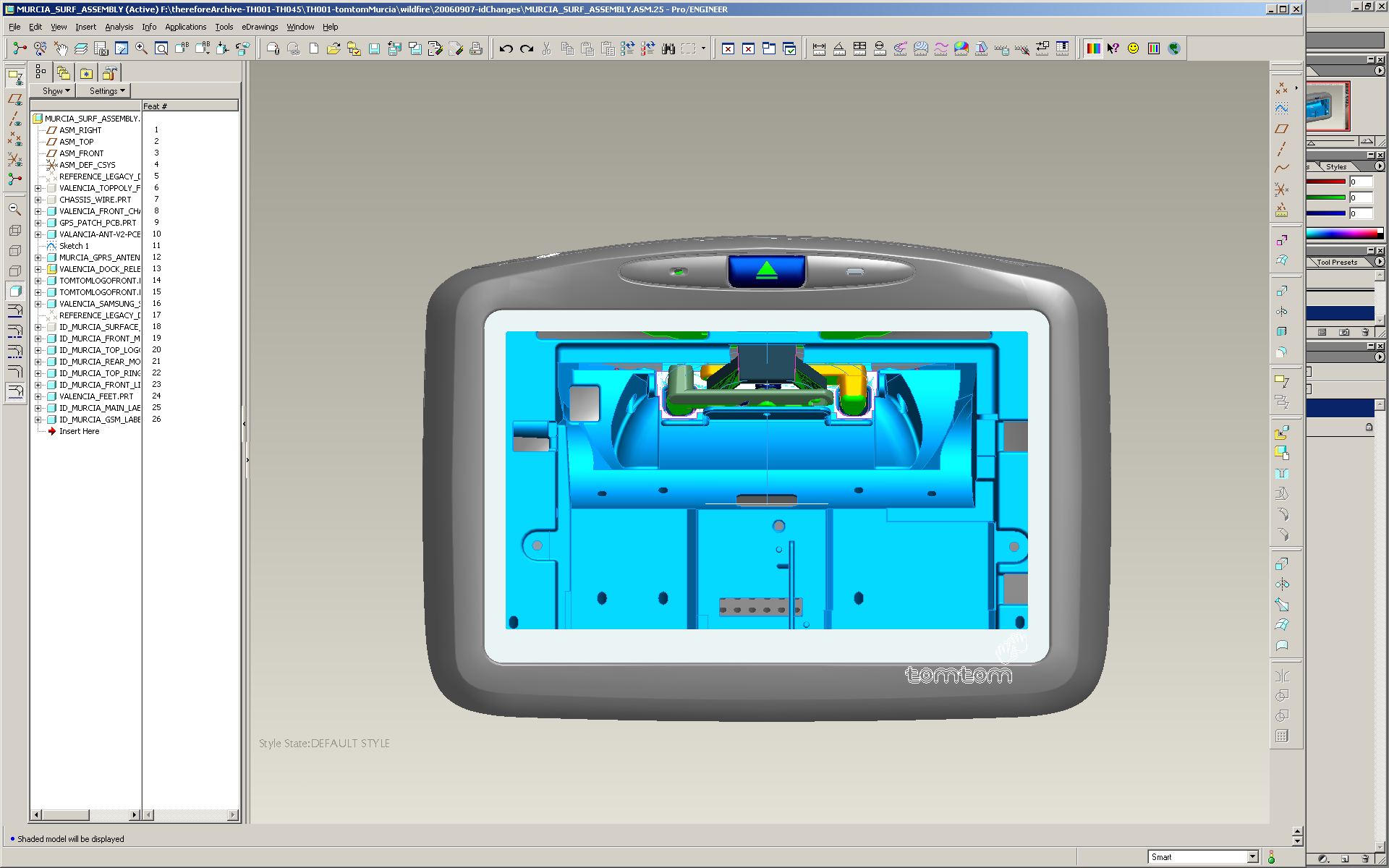 All CAD modelling for this project was completed using Pro/Engineer Wildfire.