Designed in New Zealand by Formway Design Studio, the Noho Move is a dynamic dining chair, designed to move with the user via flexible as well as rocking elements. I worked alongside designers and engineers from an early point in the project, capturing and developing their ideas as CAD models.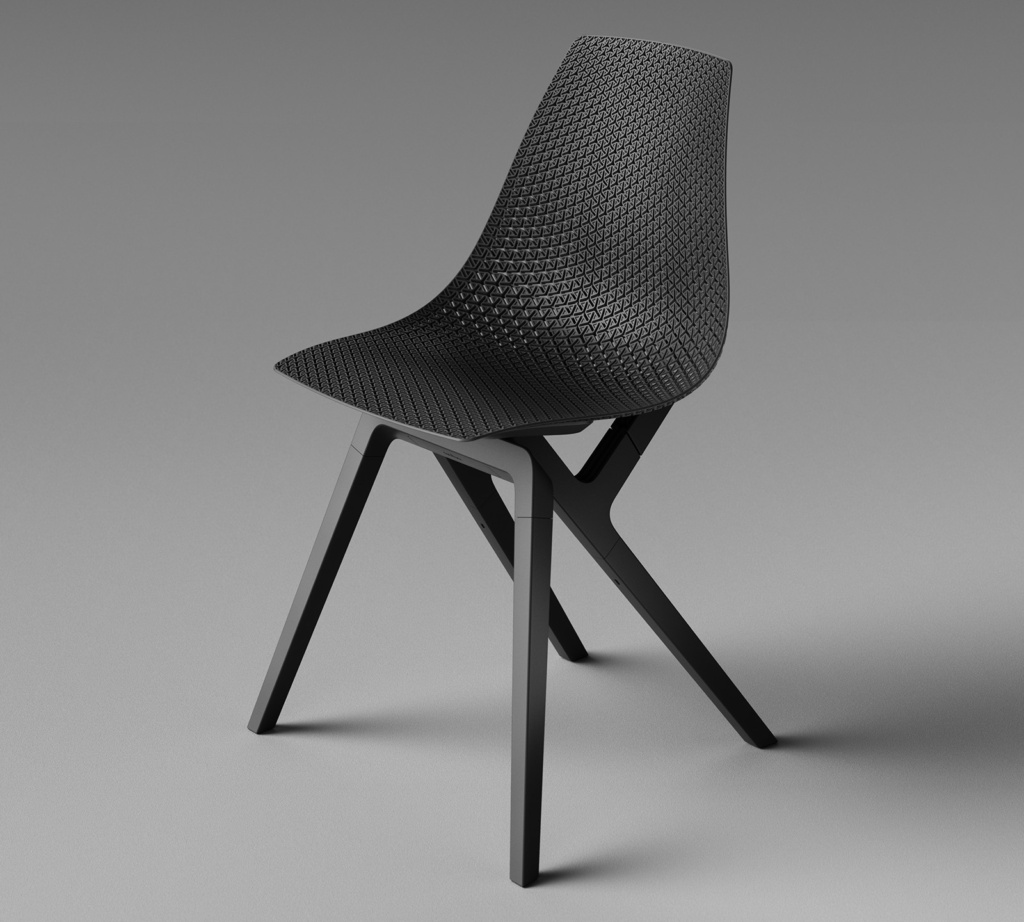 The concept developed through several iterations, with the form being modified and updated after 'sit' testing was conducted using prototypes.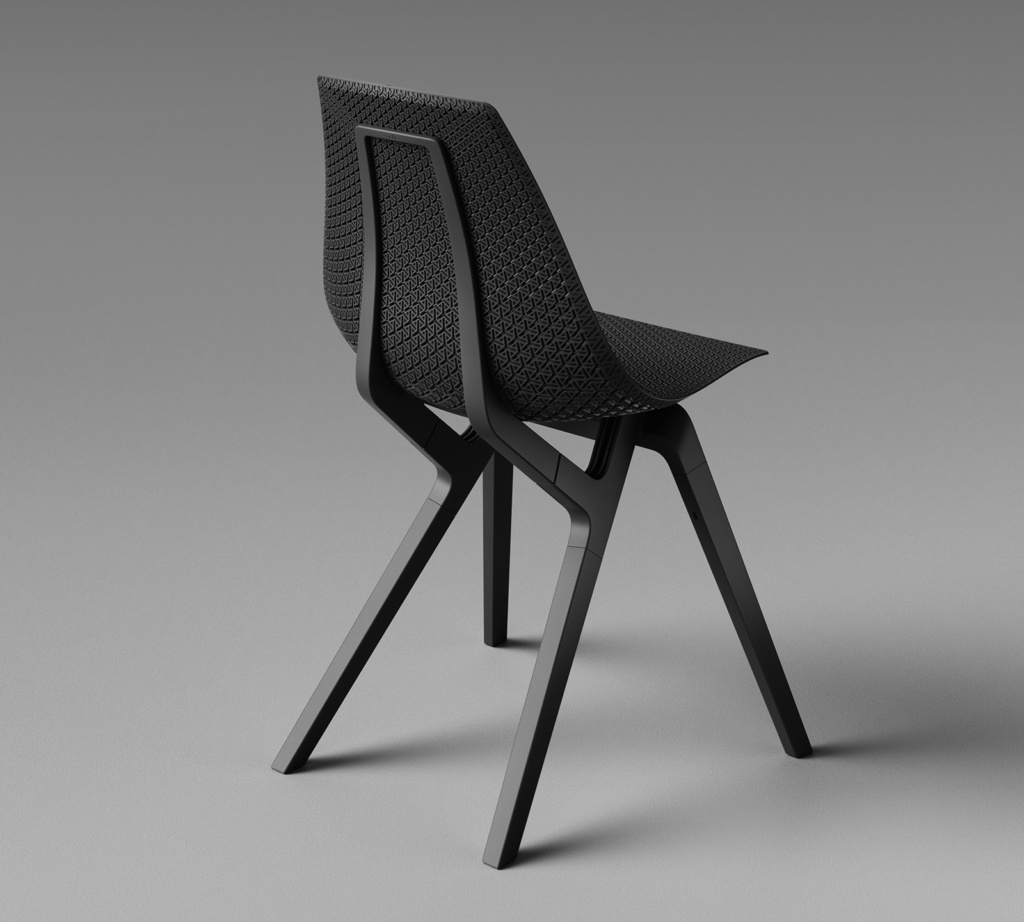 The seat surface was defined first, as a master model. The seat surface was used in the creation and development of the patterned final part, as well as driving part interfaces between the seat and the lower structure.
A master model of external and interface surfaces was created of the main chair structure. The master model was used within each of the structure parts to ensure common surfaces were always updated and current.
The master model approach also allowed me to make changes to multiple parts at once – chair footprint, seat shape, part junctions – with each part updating after rebuilding the model.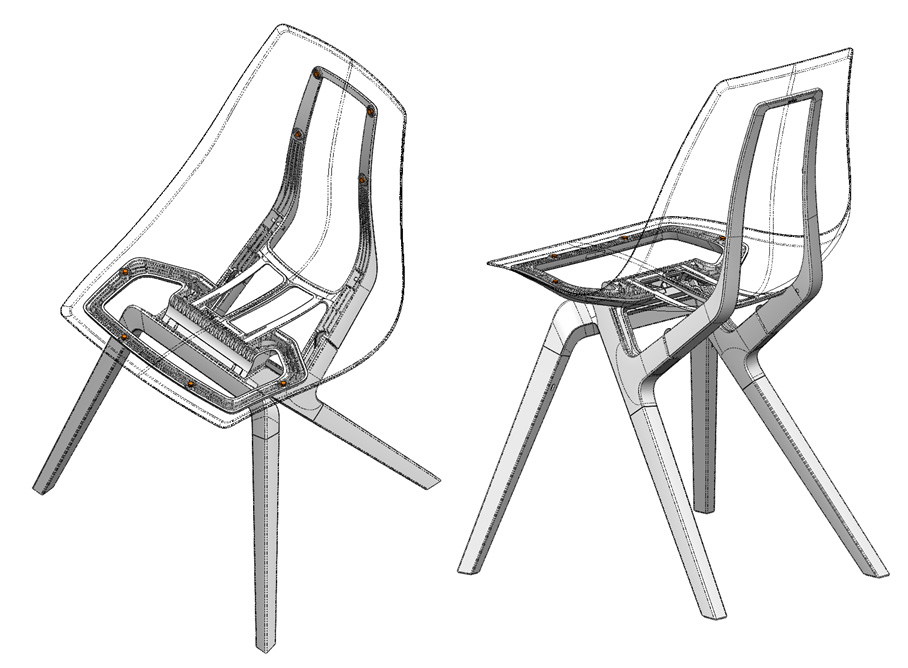 My involvement in the final CAD model development involved all of the main plastic parts, apart from the seat shell and pattern. I made alterations to the parts as needed, after FEA and physical analysis by the engineers. Some of the more complex parts were designed to use a gas assist process, to help with thicker sections.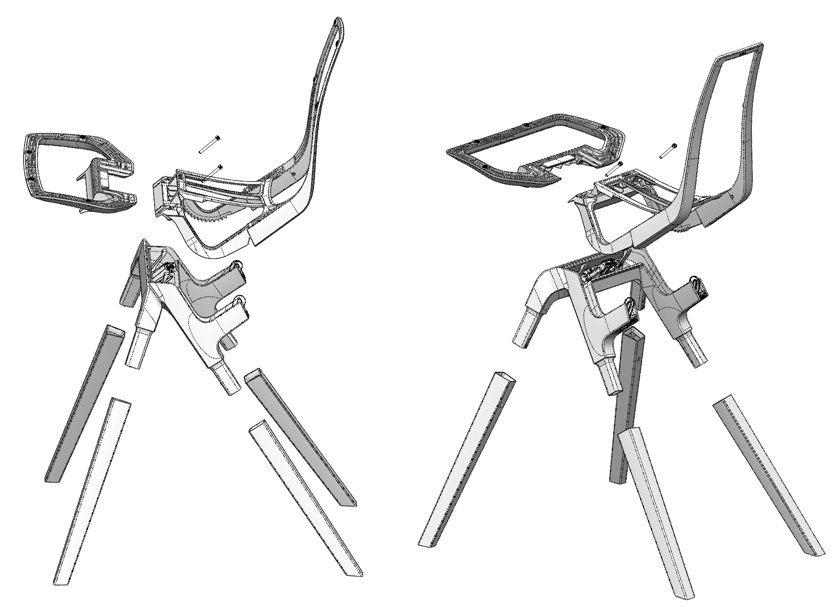 These three parts were the most complex to model. There were varying draft conditions, with several sliding actions within the tooling, which needed to be considered. The main structural parts are all moulded in glass-filled nylon.

All CAD modelling for this project was completed using Solidworks.